10. Rumble In The Bronx/SuperCop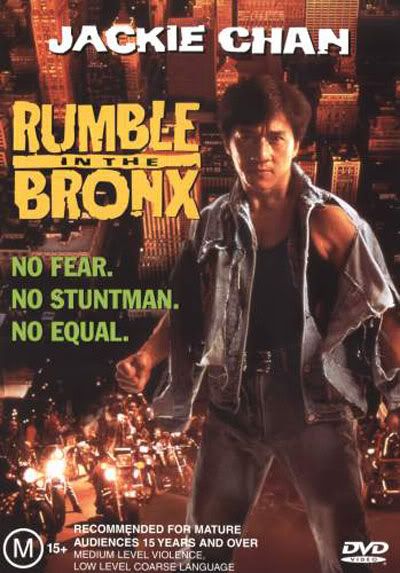 When Rumble in the Bronx came to the states- I saw it in the theaters like 37 times- no joke. I took a bus downtown and watched it from morning to the very last show- didn't leave knew it word for word. Jackie is incredible and the stunts he pulled of in this movie were mind boggling.
PS. I forgot about On Bak muay thai warrior (sorry)
9. Comet Sword Butterfly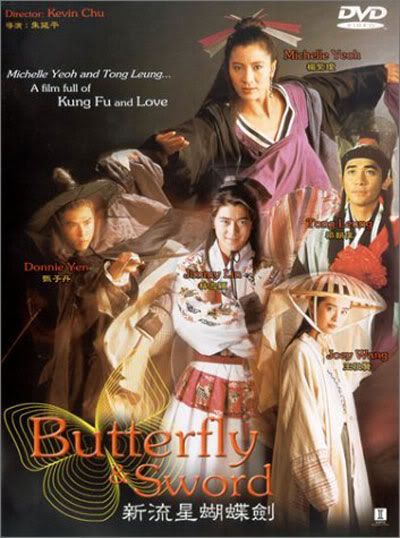 I got this in the 90's in the Bronx and I didn't even care that they spoke no English at all. this one blew me away. They did some amazing stuff in this Movie.
GO Donnie Yen!
8. 5 Fingers of Death
gruesomely awesome. This first eye snatch I ever saw, I freaked out when I was a kid.
7. Bells of Death
Classic! This one has got that badass western movie feel to it. Plus the dude throws a video gameish projectile leaf attack "out of the blue".
6. Tai Chi Master
There are so many great Jet Li films but the fight scenes in this one make it the best.
ps. How did Michelle Yeoh get on my list like 20 times more than any one else??? man... she is one of the best.
5. Crouching Tiger, Hidden Dragon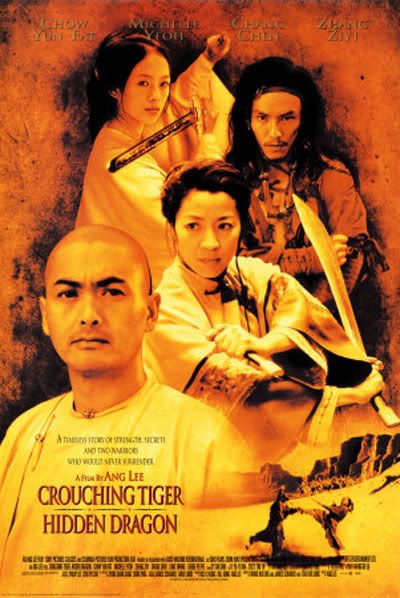 Perfectly done.
4. Shaolin Prince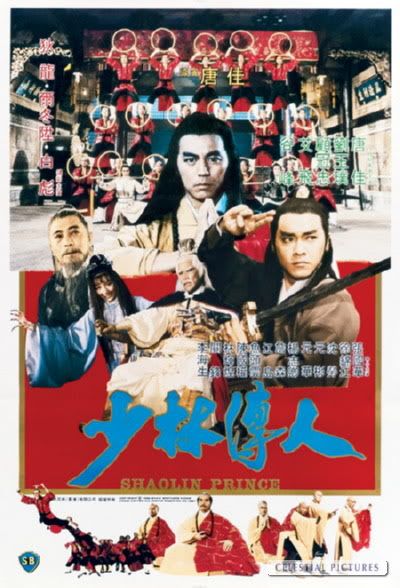 This is Classic Style Kung Fu Movie stuff right here! It has it all! and more! a definite must see- I feel like this was the biggest (production wise) Kung Fu movie ever. oh, and you see that little image at the bottom? yeah these monks really form Voltron, just like that first boss on Strider- human centipede.
3. (TIE)Chinese Super Ninjas + The Heroic Ones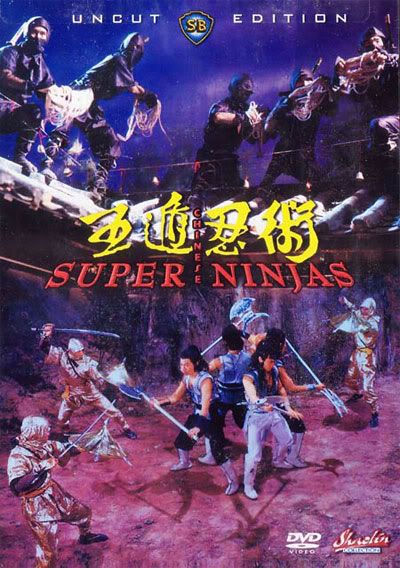 The Heroic Ones… wow! one scene a dude is trying to save his king from enemy territory, so he sneaks into their castle and gets the kings and ends up fighting his way back to his camp and this fight lasts one whole day!!! He kills like 624 people it's like J. Brookinz favorite game Dynasty Warriors (sike) more like mine…
Chinese Super Ninjas like many other great Shaw Brothers movies striped the basic formula of I must take revenge but first I must "Learn how to fight" completely away- which I love! These dudes just go to war!
2. Shogun Assassin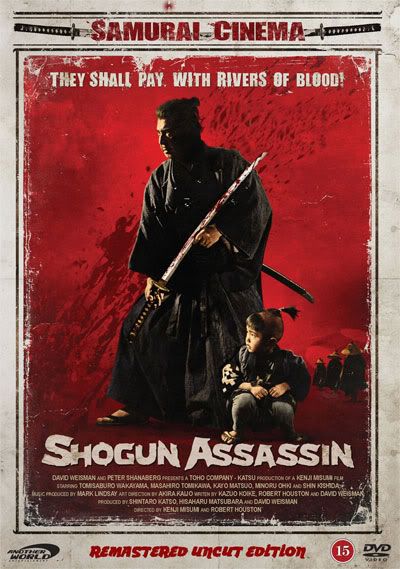 This movie (unlike many other films like it) was directed beautifully, the imagery and the minimal use of effects make this one stand out in a league of its own. ps. they made more than one of these films and they are all good- check'em out. ps. I know this is not really a kung fu movie.
1. Five Deadly Venoms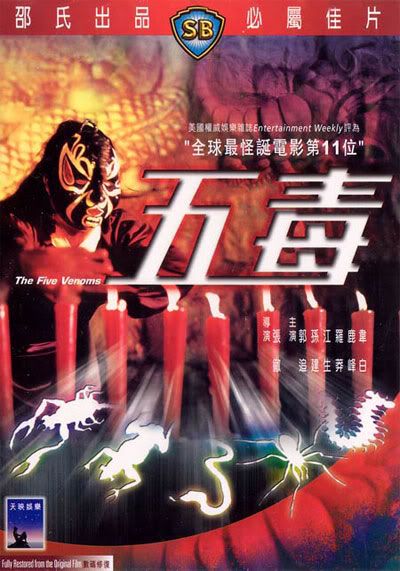 This is NUMBER 1 for so many reasons: Cast, Set, Fight Scenes, etc. but especially the Plot. This is not your average you killed my master and I want revenge movie at all. The story will keep even the most anti kung fu movie watched locked in, a mad dash to find a lost family treasure, a corrupt governmental court system, a city of hidden heroes and villains, and a "who done it" type murder mystery. ps. J. Brookinz and I got a chance to see it at the theater one year hopefully that theater will do that again.
Honorable Mention:
Master Killer
Gordon Liu had to be on the list! And, this is the film to see. My thoughts are he was typecast in this mild-Monk has to get mad way to often. I would have liked to seen him play different roles, like he did later in Kill Bill (Gordon Liu played to characters in those movies unlike any characters he had ever played before)
BONUS:Check this guys Myspace he is Shaw Brothers All DAY
http://www.myspace.com/venomchambertom