Thursday Aug. 27 (Tonight) Landsharks for no smoking Thursdays.
Friday Aug. 28 Diverse @ Landsharks
Saturday Aug. 29 Diverse @ The Upper Room
Sunday SUNDAY SOUNDSYSTEM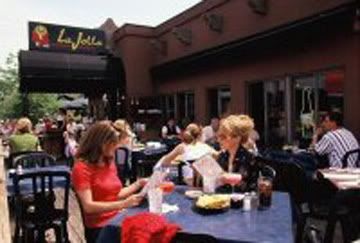 Beginning Sunday August 30th A SQUARED is starting a new weekly event on the deck at La Jolla in Broad Ripple! It's free, open to all ages, and will be LOTS OF FUN!
The premise is to come out on a Sunday afternoon and hang all day getting the hair of the dog that bit you, with your friends and DJs A Squared Industries and DJ Action Jackson playing all your favorite songs!
Great downtempo, indie rock, electro and retro spun on the one's and two's inside "Wasted Space" on the deck of La Jolla - good food on a new menu, a full bar, and good times!
DJ Oh Be One will also be there as a guest DJ on the 30th as well!
If you think this is a great way to spend time with friends (and family those of you with the kiddos that want to join!), then come on out the afternoon of Sunday the 30th!
We need a great crowd in order to secure this as a weekly event through the end of summer and fall, so be sure to be there!
Sunday August 30th 2009 NOON-DUSK (or later?!)
La Jolla Restaurant (ALL AGES!!)
921 Broad Ripple Avenue
Indianapolis, IN 46220
Butler Scion and A Squared Industries present
SUNDAY SOUNDSYSTEM at La Jolla in Broad Ripple
A SQUARED INDUSTRIES DEEJAYS
DJ ACTION JACKSON
and guest DJ Oh Be One
Never a cover. Quality music from quality people.